MEGA-APP Global Security Seal Mobile Application
The Mega-App mobile application from Mega Fortris, is a cost-effective and user-friendly smart phone-based software solution that offers a robust chain of custody tracking through the automatic scanning and recording of barcodes on security seals.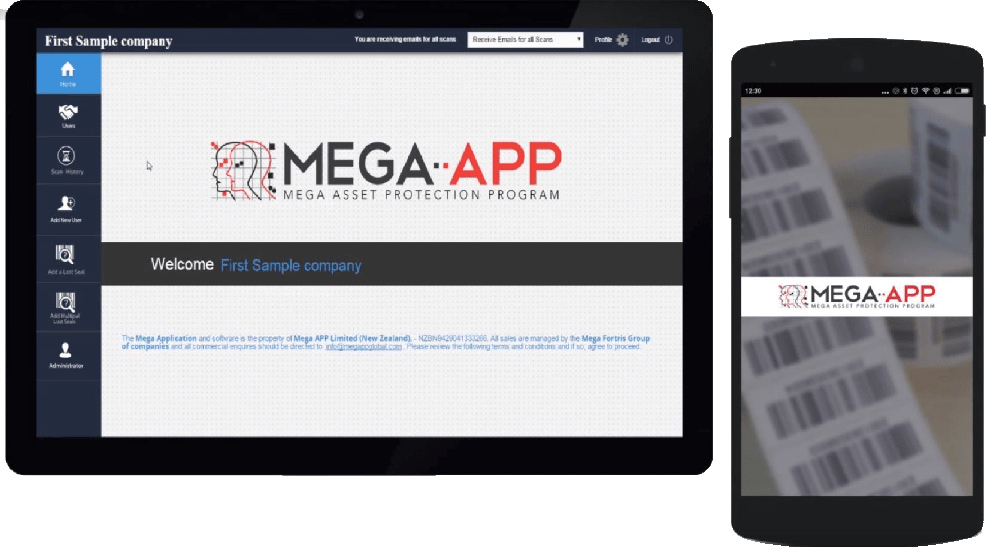 Chain of Custody Tracking Software
Best Seller
MEGA-APP offers the same chain of custody tracking security benefits as RFID, but without the infrastructure costs.
Cost Effective Solution
Smartphones are universally used and MEGA APP is supported on both iOS and Android, which makes implementing MEGA-APP easy and inexpensive.
Easy To Use
The Software application itself is extremely easy to use, with automatic scanning and recording of all relevant seal information, including seal number, Google location (GPS) details and time.
Reasons to use Mega-App
Mega-APP offers immediate, real-time reporting of your assets.
Mega-APP is available with zero hardware or infrastructure costs and offers you 100% immediate control of your users.
Mega-APP is 100% available to all Mega Fortris customers.
Mega Fortris continues in offering our clients not just a full range
Please note, this product could be completely free should you be an existing Mega Fortris customer!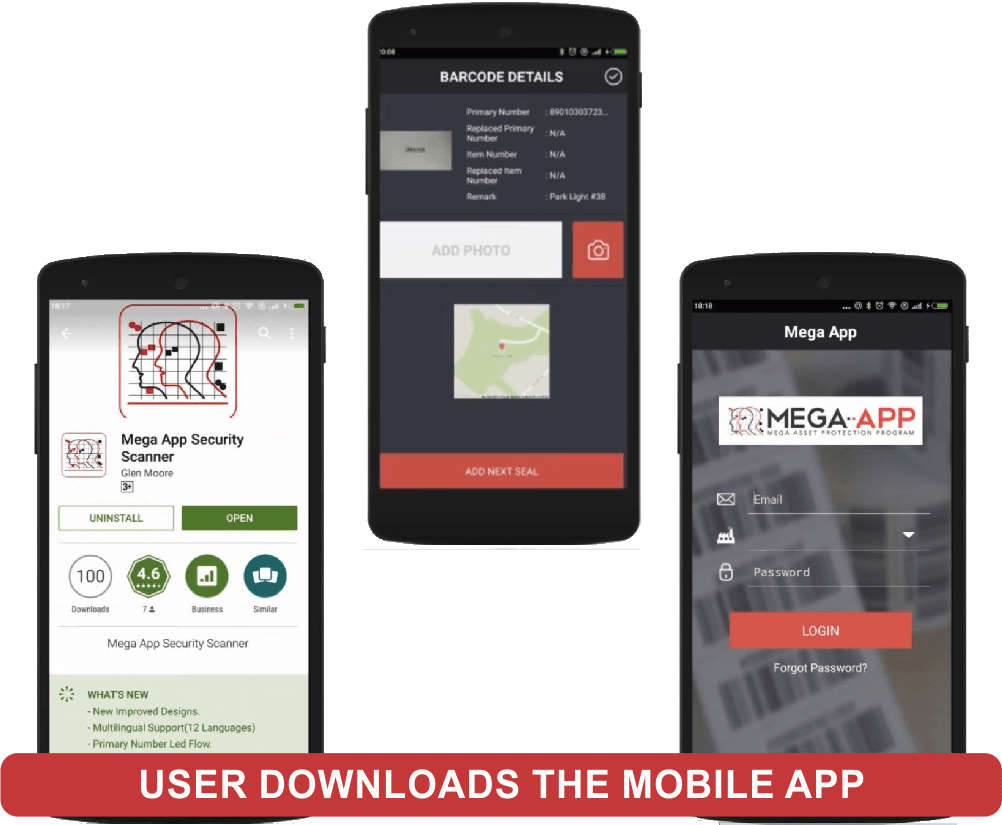 View Video
Download Datasheet