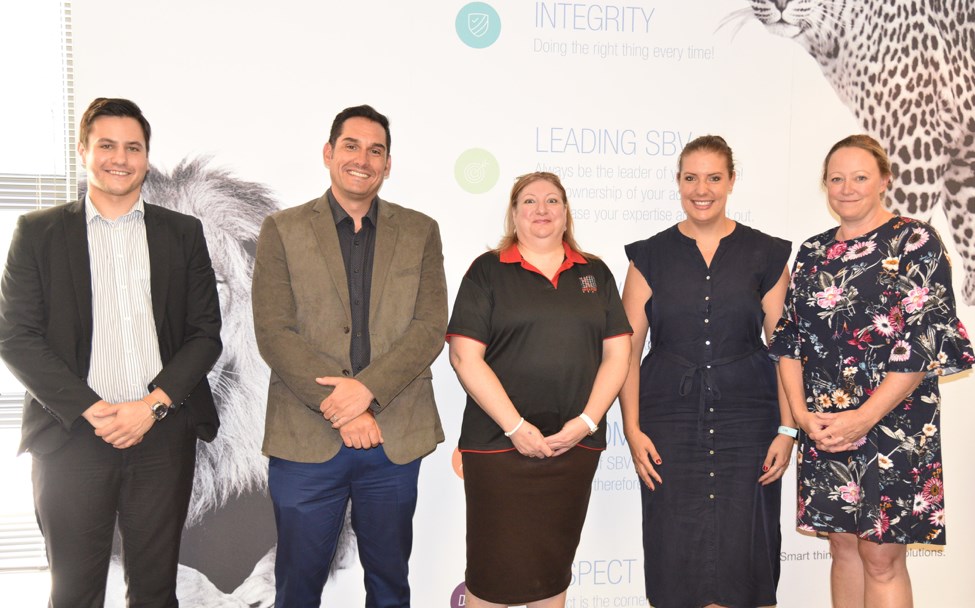 SBV, South Africa's leading services and solutions provider in the processing, moving and managing of cash and other high valued assets have partnered up with tamper evident security specialists Mega Fortris, South Africa. The partnership see's the supply and distribution of tamper evident security bags and security seals nationwide as an added enhancement to SBV's already impressive security profile. Mega Fortris South Africa, a subsidiary of global industry leaders the Mega Fortris Group have designed and manufactured a product unique to the South African market adding multiple layers of security, thereby enhancing the integrity of cash-in-transit.
Kathleen Kopp from SBV's procurement team believes the added security layers will enhance SBV's unique client offerings. "The changes that we made in the overall bag design has reduced the likelihood of losses as tampering is significantly more difficult. This in turn provides enhanced security features for our clients. The uninterrupted supply of tamper evident bags has ensured that we continue to operate and service our clients with no delays in the supply of consumables", said Kopp. "They listened to what our needs were and came to the party with recommended improvements. We now have more secure bags at a superior quality that provide greater visibility thereby reducing the likelihood of tampering."
Mega Fortris has been in the South African market for almost 6 years and quality is their number one priority. "It's just not negotiable, we have been extremely meticulous about the quality of our products for over 20 years and continue to not only improve existing products, we also introduce new solutions with the ultimate goal of preventing intrusion, as such, detecting and tracing it when it does occur", said Wesley Rousseau Managing Director of Mega Fortris South Africa.
"We are extremely proud to be associated with a company such as SBV Services, their trend setting risk mitigation profile and company culture is one you certainly don't come across very often and it's been a pleasure to work together with them as like-minded individuals who understand the importance of foundation security", continued Rousseau. Kopp certainly agrees, "apart from financial losses, SBV also aims to mitigate the risk of reputational damage to our clients. More secure bags not only reduce the likelihood of tampering, but also the reputational damage when such a loss event should occur. The solution offers our clients enhanced security benefits."
With over 30 cash processing centres, over 700 armoured vehicles and more than 7,000 employees, SBV Services is the trusted and preferred partner of the banking industry.